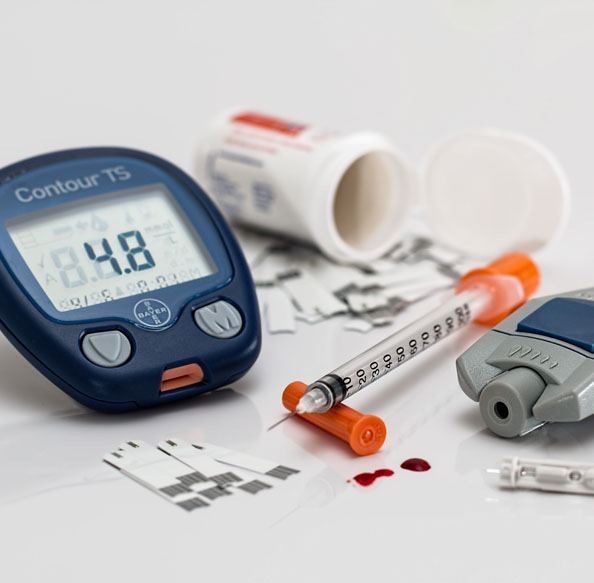 Book Your Appointment Today
Diabetes mellitus is a lifelong condition caused by a lack, or insufficiency of insulin. Insulin is a hormone – a substance of vital importance that is made by your pancreas. Insulin acts like a key to open the doors into your cells, letting sugar (glucose) in. In diabetes, the pancreas makes too little insulin to enable all the sugar in your blood to get into your muscle and other cells to produce energy. If sugar can't get into the cells to be used, it builds up in the bloodstream. Therefore, diabetes is characterized by high blood sugar levels. Excess sugar is also excreted in the urine, hence the practice, in days gone by, of tasting it to diagnose the condition.
There are two main categories of diabetes: Type 1 diabetes tends to occur in childhood or early adult life, and always requires treatment with insulin injections. It is caused by the body's own immune system destroying the insulin-making cells (beta-cells) of the pancreas. Type 2 diabetes usually develops slowly in adulthood. It is progressive and can sometimes be treated with diet and exercise, but more often Type 2 diabetes may require antidiabetic medicine and/or insulin injections.
Dr Aidan Roarty has a special interest in diabetic care and you can make an appointment with him or indeed any of the GP's here by calling reception.